Quickbooks Services
QuickBooks® is a useful tool for small business. This program is relatively low in cost, user-friendly, and loaded with features that allows you to complete virtually all your accounting functions. Proper setup and training however is vital to ensure that the system provides you with the information you need to effectively manage your business. With a Certified QuickBooks® ProAdvisor on staff, we offer a myriad of services to assist you in getting the most out of QuickBooks®.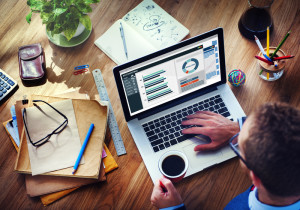 QuickBooks

®

Setup
Our QuickBooks® setup services ensure that your QuickBooks® data is correctly entered from the very beginning. At our initial consultation, we will gather information on your business and discuss how you wish for your business to operate, and more importantly, the information you need and want from QuickBooks®. We will then discuss our setup recommendations and, working within your budget, develop a plan to setup your QuickBooks® data file.
QuickBooks

®

Review
Are you already using QuickBooks® and feel as though you are missing something? Or perhaps you are disheartened because the program isn't giving you the information you need? Whether you know what areas of the system you need help with or don't know where to begin, we are here to help! At our initial consultation, we will discuss the issues you are having with the system and determine the best course of action.
QuickBooks

®

Training
The quality of the information provided by QuickBooks® is only as good as the data entered into the system. Training is critical to ensure that the information provided by QuickBooks® is accurate & complete and ensuring that the entire process, from entering a check to printing a financial statement, is as efficient as possible. We provide both personalized training and group training to assist you in meeting these objectives.
Personalized QuickBooks

®

training is available on-site at your office, remotely by telephone, or at our office. To make one-to-one training as efficient as possible, we highly recommend that you prepare a list of questions/issues prior to the training session(s).
QuickBooks

®

classes are available from May – December. We have revamped our QuickBooks

®

seminars and are excited to unveil our current course offerings which will be available in the Winter of 2017.
QuickBooks

®

class schedule:
Basic bookkeeping using QuickBooks

®

Tips & Tricks
Accounts Payable
Reports
Our classes will feature:
2- 3 hours duration
Small class size
Full-color workbook
Course fee of $125.00 per class (10% discount for our clients)